or make 4 interest-free payments of $7.50fortnightly with
More info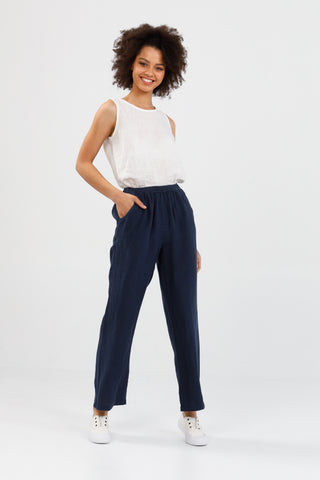 Brave + True Adrift Pants Navy
Brave + True
Adrift Pants - Navy
Be bold, be fearless, be brave and true to who you are.
Don't be afraid to try a new direction & pick an uncharted path to follow.
Brave + True the label is imbued with the essence of adventure & discovery, but also the personal quest to express yourself through your style; of saying who you are without having to speak.
Brave + True features modern silhouettes, streamlined fabrics & a contemporary colour palette
Brave + True have not let us down this season with the Adrift Pants
Great for travelling adventures or weekend catchups, these light and modern pants that cross over at the front will have you covered.