or make 4 interest-free payments of $5.00fortnightly with
More info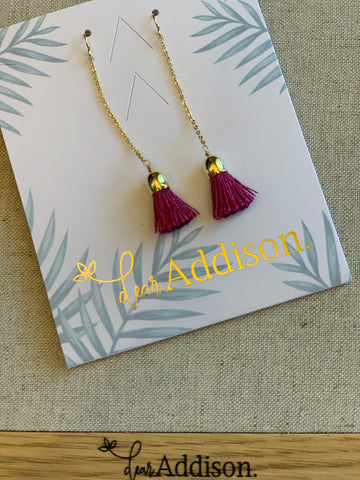 Dear Addison Candytuft Pink
Dear Addison
Candytuft Earrings - Pink
Trending dark pink tassels make these earrings a must have.
Material: 18K Gold Plated
Colour: Yellow Gold
The Dear Addison girl is a fearless follower of her own heart and dreams. Find her where the sunshine starts, led by the breeze and wandering free. The Sunshine Collection celebrates life in colour and the adventure in each day.
Dimensions: 5.00 x 95.00 x 110.00 mm (H x W x L)
Weight: 12.00 g