or make 4 interest-free payments of $1.75fortnightly with
More info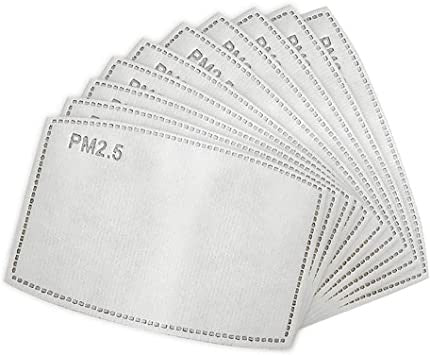 PM 2.5 Filters for Reusable Masks Pack 10
PM 2.5 Filters for Re usable Masks
Even though the air we breathe is invisible to the naked eye, it still carries allergens, germs, chemicals, smoke, bacteria, viruses, and other small particles.
We breathe all of that and it can directly affect our health.
That is why modern-day problems require modern-day solutions; filter masks. With the spread and development of the COVID-19 pandemic, the use of filter masks has skyrocketed, even though people are still relatively uninformed about these masks and the reasons they're used.
pm 2.5 stands for the term 'fine particulate matter' and represents air pollutant particles that are up to 2.5 µm in size and composition (Aerosol Aerodynamic Diameter is less than 2.5 µm).
PM 2.5 filter mask is a mask that features a cloth pocket with replaceable activated carbon filter inserts. The mask can sometimes be made from thin foam and feature a vent system for easier breathing (some provide better inhaling and others provide better exhaling system) and better isolation of nose and mouth from the particles.
The mask allegedly helps dissipate your breath nicely and shouldn't cause breathing troubles, irritation of nose, throat, or even eyes.
The filter refills do not include mask these can be purchased separatley